ThePipaNews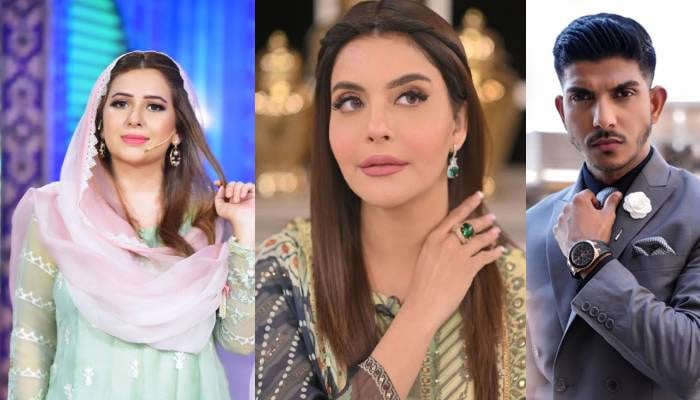 Former presenter and Geo News presenter Rabia Anam has made headlines for her sudden decision to quit the private TV channel's morning show.
A video is going viral on social media in which Rabia Anam appeared on a private TV morning show with actress Fiza Ali and actor Mohsin Abbas, but suddenly apologized to the show's host Nida Yasir for not sitting. and show Deciding to get up and leave.
Why did Rabia Anam decide to leave the on-air show?
The former Geo News anchor explained to the host why he quit the show, saying, "I didn't know that I was invited as a guest with Mohsin Abbas Haider, (whose ex-wife Fatima Sohail was accused of domestic violence in 2019).

However, she apologized to Nida Yasir and said that she cannot participate in the show with Mohsin. Rabia also said that she has taken a clear stand against domestic violence. Can save a friend, so I have to do it for them.
Rabia added that if she doesn't stand her ground today, tomorrow she won't be able to face her friends, colleagues or women victims of domestic violence.
On the other hand, actress Mathira was not at all happy with Rabia Anam's behavior in the morning show. In a statement on social media, she criticized Rabia Anam and said, 'It is very bad, people should be given a second chance to change. If they had any problem, they should not have insulted anyone in front of everyone.
He said that many times I felt awkward on the show, so I apologized and left the show, but never insulted anyone like that. It's good to raise a voice against domestic violence, but she shouldn't leave the show like this. i feel bad For Mohsin.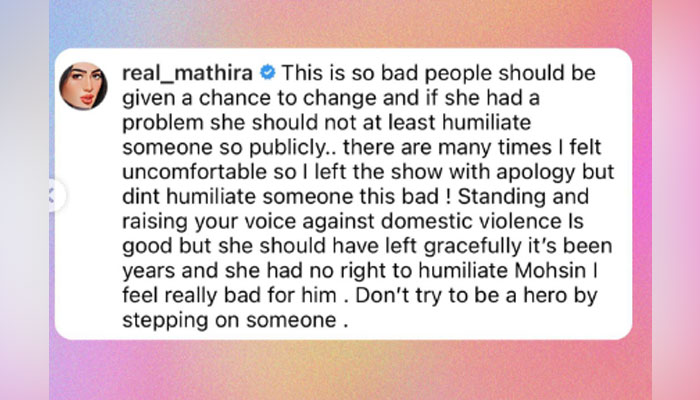 Also late Aamir Liaquat's ex-wife Bushra Iqbal also commented on the incident and said what about those actresses or female anchors who ruined other women's lives?
Note that in 2019, Mohsin's ex-wife Fatima Sohail had accused the actor of torturing her, which Mohsin Abbas dismissed as baseless, and the two later parted ways.