ThePipaNews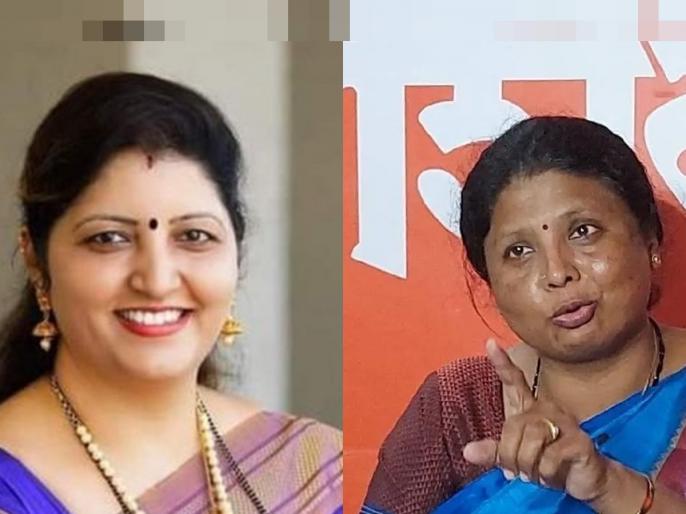 MUMBAI – NCP MP Supriya Sule has been accused of abusing Shinde group leader and Minister of State Abdul Sattar while criticizing him. In this regard, the Maharashtra State Women's Commission immediately took notice of it. For this reason, Sushma Andhare criticized the work of the commission. Also, condemning Sattar's statement about Supriya Sule, Sushma Andhra said that I am here first not as a party leader, but as a woman. Andhare said, I called twice to complain but Rupali Chakankar did not pick up the phone.
Shiv Sena (Uddhav Balasaheb Thackeray) group leader Sushma Andhare alleged that I called Rupali Chakankar twice to take action against minister Gulabrao Patil, but she did not pick up the phone. A few days ago, minister Gulabrao Patil used the word 'Badam' while criticizing Sushma Andhra. After this statement, accusation-counter-accusation started. So Abdul Sattar abused Supriya Sule in unspeakable language on Monday. After that NCP demanded his resignation. Shiv Sena leader Aditya Thackeray also targeted Sattar. Shiv Sena's women leader Sushma Andhra has also taken a stand on this issue. At this time, he raised questions about the activities of the Women's Commission.
I am not criticizing the Women's Commission. But, the commission came to mind that if we had given notice about Gulab Patal 4 days ago. Or if we had given notice to Sambhaji Vide in advance, Gulab Patal incident would not have happened. Shiv Sena leader Sushma Andhare indirectly targeted Rupali Chakankar, chairperson of the Women's Commission, saying notes like love letters should not be accepted.
Meanwhile, Sushma Andhare told Rupali Chakankar two or three times but he did not pick up my phone.
Web Title: Don't give notice like a love letter, Sushma Andhare Nishana Mahila Commission Rupali Chakankar
Get the latest Marathi News , Maharashtra news And Live Marathi News Headlines From politics, sports, entertainment, business and hyperlocal news from all cities of Maharashtra.