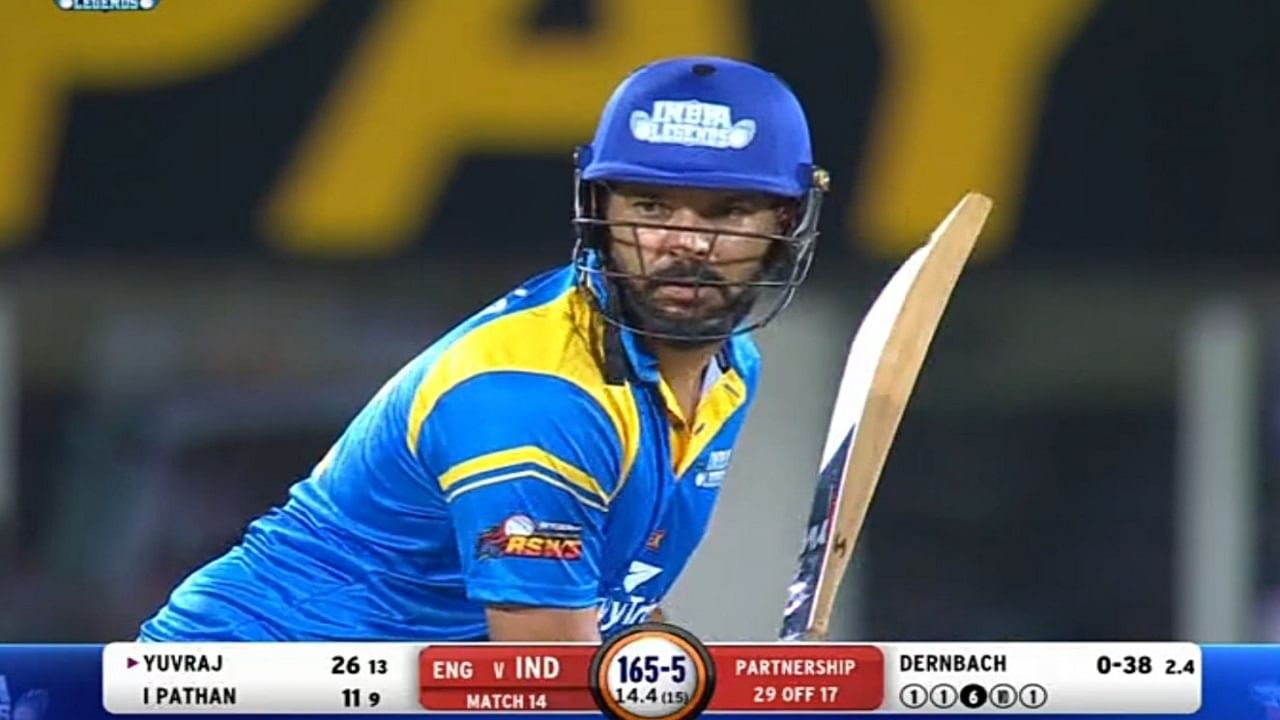 ThePipaNews
After a long time, fans saw a unique sight of Yuvraj Singh in yesterday's match.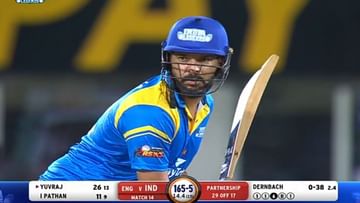 Yuvraj Singh
Image credit source: Twitter
Former Indian Cricketer Yuvraj Singh (Yuvraj Singh) is a unique identity. Fans still remember his game. Two days ago he completed 15 years by hitting six sixes in six balls. Yuvraj Singh is currently playing for Team India (Team India) playing from Legends, he showed his skills there as well. Many of his videos are on social media (Viral video) has gone viral.
Yuvi and his love for hitting sixes against England is a different love story @YUVSTRONG12 #RoadSafetyWorldSeries2022 #Yuvrajsingh #UV pic.twitter.com/rJBnkyvyWq

— Minal Sharma 🇮🇳 (@Minal_Yuviholic) September 22, 2022
The match against England legends was played in 15 overs due to sudden rain. Interestingly, Sachin Tendulkar also had a surprising knock yesterday. Tendulkar scored 40 runs off 20 balls.
by Unique Six #Yuvrajsingh inside #RoadSafetyWorldSeries2022 pic.twitter.com/nOuoU56OSS

— Neeraj Pandey (@MesicaFan) September 22, 2022
Yuvraj Singh, who came to bat in the middle order, scored an unbeaten 31 off 15 balls yesterday. In that he washed the bowlers well. Hit 3 huge sixes, hit 2 fours.
#Yuvrajsingh Vs England some serious competition 🔥🥁 what a player 🥵😍 pic.twitter.com/dZCQNfaFxB

— Girish Reddy (@girishreddyt12) September 22, 2022
After a long time, fans saw a unique sight of Yuvraj Singh in yesterday's match. So the fans are also happy. The video went viral on social media and congratulated Yuvraj.
Yuvraj Singh had a storming innings in the 2007 T20 World Cup. It has now completed fifteen years. After that, Yuvraj Singh did not have a big innings against England. But yesterday's whirlwind innings once again reminded everyone about the T20 World Cup.