ThePipaNews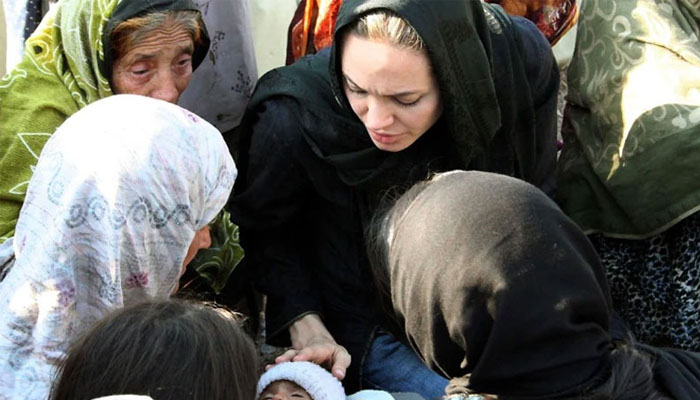 United Nations High Commissioner for Refugees (UNHCR) and Hollywood actress Angelina Jolie have arrived in Pakistan to help flood victims.
Angelina Jolie will review the activities of the United Nations High Commission for Refugees in Pakistan.
The actress reached Dadu in Pakistan's Sindh province and is now visiting the flood-hit areas.
During the tour, the American actress will also visit local organizations helping the homeless and Afghan refugees, where she will talk about climate change and immigration.
It should be noted that Angelina Jolie has visited Pakistan twice before, the first time she came to Pakistan after the earthquake in 2005 to meet the victims.
He then came to Pakistan to learn about the 2010 flood victims and help them.