ThePipaNews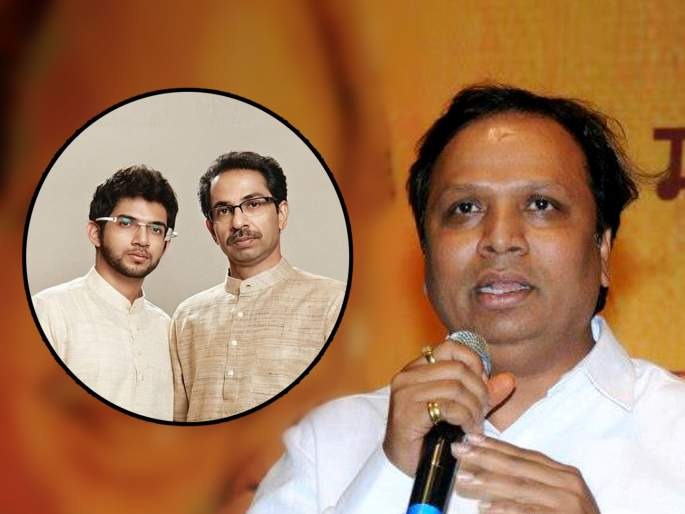 MUMBAI – BJP had the Marathi vote for the first time and still has it today. When Shiv Sena started claiming that Ganeshotsav means us, Dahihandi means us, now BJP has shown them the mirror of truth. BJP never brings politics to festivals. Only we participate in the festival. Whether it is Dahi Handi or Ganeshotsav this year, it was seen for whom the participation of the Mandals of Mumbai is on. Mumbai BJP President MLA Adv. Ashish Sheller.
Ashish Shela's Bharatiya Janata Party organized a public Ganeshotsav competition "Mumbaicha Morea" in Mumbai during Ganeshotsav. Mumbai BJP was preparing to win this contest. Mumbai Bank, Praveen Darekar, Mr. Prasad Lad, Akhil Public Ganeshotsav Federation and Caucus Vikas Aghadi provided special support for the competition. We don't want to compare this competition. But 80 boards participated in the Mumbai Municipal Corporation competition. In contrast, Mumbai had as many as 1026 mandals participating in the contest organized by the BJP. BJP's contest is said to have received ten times more participation than others.
After restrictions on the celebrations were lifted by Chief Minister Eknath Shinde and Deputy Chief Minister Devendra Fadnavis Thackeray's government, people celebrated Ganeshotsav with enthusiasm. A panel of 30 experts was constituted to decide the winner of this competition. 67 circles qualified in the first round of this competition. Among them 21 circle winners were selected. Prizes will be distributed equally from six categories in Mumbai. The competition committee selected 21 winners based on the criteria of beauty, decoration, cleanliness and social message of the statue.
Interestingly, Rs 5 lakh 13 thousand collected from the competition's entry fee of Rs 500 has been given to the Prime Minister's Relief Fund and the Chief Minister's Relief Fund. The award ceremony is being held in a grand manner on 20 September 2022 at 5.30 pm at Shivaji Temple, Dadar. Maharashtra Deputy Chief Minister Devendra Fadnavis will be the chief guest. BJP state president Chandrakant Babankule will be present as guest.
Special bus leaves party, Modi leaves train in Konkan. To serve Konkani people once more, we will give Konkani Garhana to Ganaraya at Shivaji Temple. Digambar Naik is going to chant Ganaraya in Malvani language to liberate the people of Mumbai from corruption, malpractice and inconvenience. Songs will be performed by Uttara Kelkar, Vaishali Samant, Srikanth Narayan, Sonali Karnik and others. Mumbaikars are requested to attend in person if possible. This event will be live on Facebook. Sheller informed this information. First prize 3 lakh, second place 1 lakh 50 thousand and third place 75 thousand. 11,000 will be given as incentive and this award will be given for the cleanliness, appearance of the idol and the area.
Web Title: BJP's Ashish Shelar slams Shiv Sena over Ganeshotsav Dahi Handi festival
Get the latest Marathi News , Maharashtra news And Live Marathi News Headlines From politics, sports, entertainment, business and hyperlocal news from all cities of Maharashtra.