ThePipaNews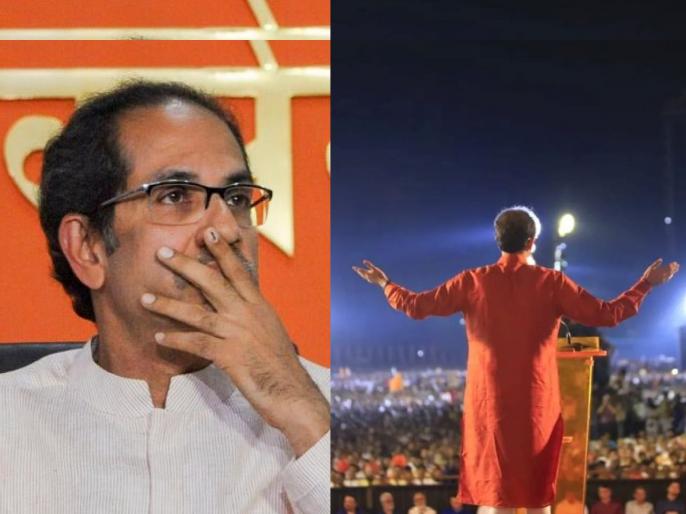 The political atmosphere of the state has started heating up again around the Dussehra rally. Shiv Sena's Shinde and Thackeray groups are likely to clash again over who will hold the Shiv Sena's Dussehra rally. BKC's MMRDA ground has been given to Shinde Group. Another big information is coming in this context.
Former Chief Minister Uddhav Thackeray's party lost another field in BK. The second ground applied by the Thackeray Group was awarded to an event management company, Collins Events Pvt. Surprisingly, the organization applied a month before the Uddhav Thackeray group applied for a ground for its Dussehra rally. For this reason, this field has been given to this institution.
This company is going to make a big exhibition in this field. Because of this now the Thackeray group has to look for a ground for Dussehra gathering. Shiv Sena leaders are now looking at what other fields they can get.
An application was made by Shiv Sena's Kamgar Sena for a field near Canara Bank in BKC. But information has emerged that Thackeray was denied permission as the ground has already been reserved by an organization for the event. BKC has two grounds. The Shinde group had submitted an application for the MMRD prime field. It has come to light that the MMRDA has given permission to the Shinde group for the Dussehra rally under first-apply rules. Permission was sought from Shiv Sena for a second field in BKC. But the Thackeray group's permission was denied as the respective ground was already reserved by a company for the event.
…then allowed to go to Shivatirtha
If the first applicant is given priority for the field in BKC, then we should get permission to hold Dussehra rally on Shivtirtha. Shiv Sena MP Arvind Sawant claimed that it was because Shiv Sena applied first. "There is nothing like our group. We are the original Shiv Sena and I have come to know that the Shinde group is allowed in MMRDA. If they are allowed on first come first served basis, then only Shiv Sena should be allowed in Shiv Tirtha. Because we submitted the application first. Dussehra Mela There is a tradition. So we don't need to do anything like a procession. According to tradition Shiv Sena meetings will be held only at Shivtirtha," said Arvind Sawant.
Web Title: Dussehra Maylava: Uddhav Thackeray loses BKC's second ground from Dussehra rally to Shiv Sena Group Event Company
Get the latest Marathi News , Maharashtra news And Live Marathi News Headlines From politics, sports, entertainment, business and hyperlocal news from all cities of Maharashtra.