ThePipaNews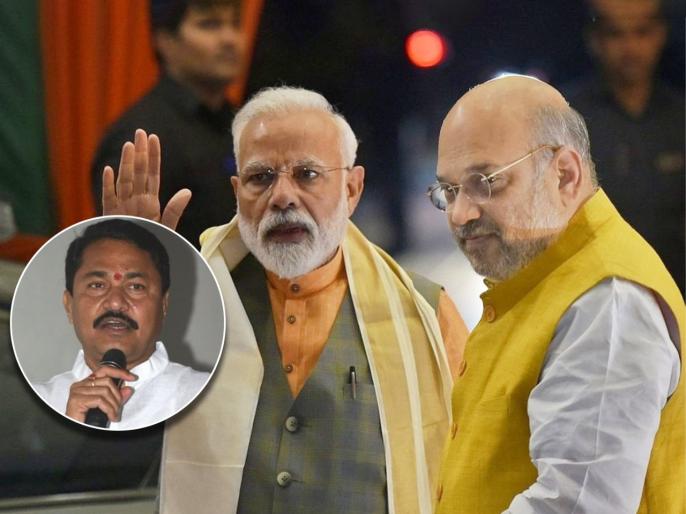 MUMBAI: Congress party leaders who were given various posts, prestige, honors and respects are leaving the party as they did not get the posts out of selfishness. Gandhi family gave these leaders all important positions. But, today he is giving wrong statement against Gandhi family. Congress state president Nana Patole alleged here on Tuesday that the so-called G-23 leaders and Ghulam Nabi Azad were conspiring at the behest of Modi-Shah.
He said this after visiting a two-day training camp organized by the Maharashtra Pradesh Congress Committee, Training and Enlightenment Committee in Navi Mumbai. As soon as I resigned from the post of MP, the electricity and water connection to my bungalow was disconnected the next day. But even though Ghulam Nabi Azad is not a Member of Parliament, his official bungalow and facilities in Delhi still remain. Patole said that they are maligning the Congress on the orders of Modi Shah. Committee President Manikrao Thackeray, State Congress Chief Spokesperson Atul Londe, Navi Mumbai City President Anil Kaushik and other workers and officials were present.
Two workers from each district will be trained. Attempts are also being made to connect the youth with the Congress. Mumbai-Goa highway stuck for 12 years, orders to fill potholes But they are not extinguished. Because the people of BJP government are the contractors of this road. They just want to eat Malida. On this occasion, Nana Patole also said, whether it is Rajpath or Samriddhi Highway, how many sins are hidden in it.
Web Title: Congress leader Nana Patole criticized Prime Minister Narendra Modi and Union Home Minister Amit Shah.
Get the latest Marathi News , Maharashtra news And Live Marathi News Headlines From politics, sports, entertainment, business and hyperlocal news from all cities of Maharashtra.