ThePipaNews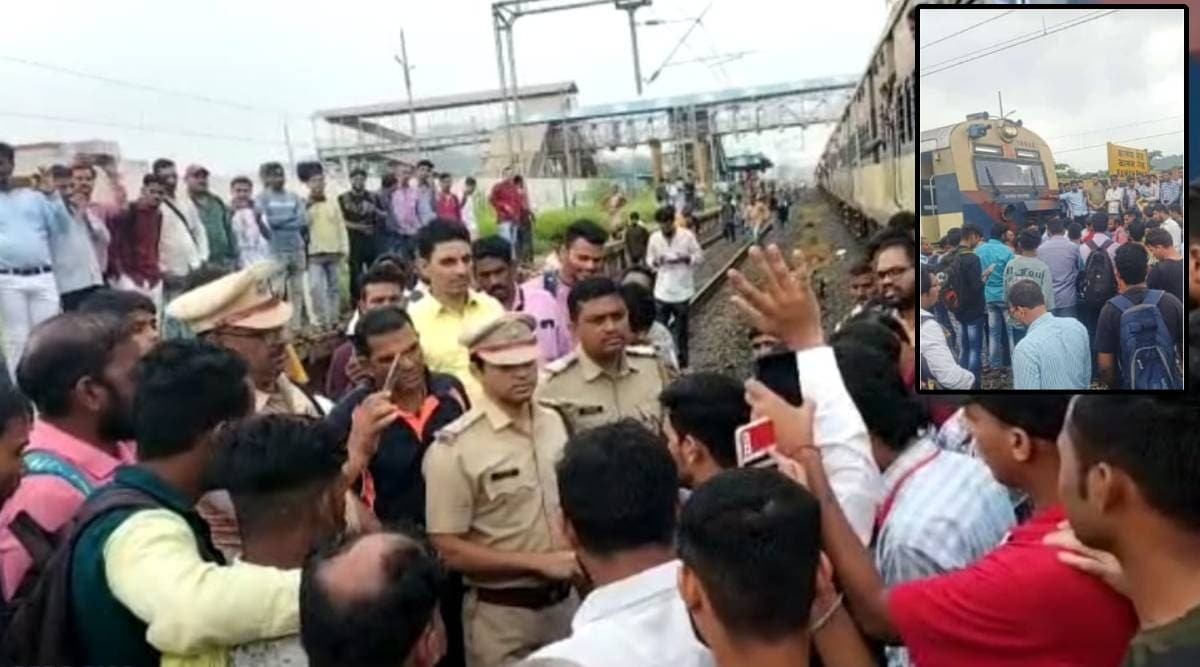 Inadequate Vasai-Diwa local runs on Central Railway. In this today (Tuesday) at 7 o'clock in the morning at Vasai-Diva Memo Local Kaman railway station, angry passengers protested on the railway line after waiting for one to one and a half hours.
Most of the citizens of various localities including Vasai Virar travel on the Vasai-Diva-Panvel route of the Central Railway. On the other hand, from Juchandra, Kaman, Kharbav, Bhiwandir stations, many people from rural areas are coming to the city to do their small business in this train. Besides, school students also travel through this area. But there are few Vasai-Diwa local trips on this route. Due to this, many passengers are facing problems to travel. Sometimes this train does not come on time, sometimes it is canceled suddenly. Many times passengers get annoyed when the train stops midway.
The memo local was closed at Kaman station on the Central Railway for more than an hour around 7 am today. Because of this, commuters going to work in the morning are in trouble. Due to this, the angry passengers started protesting directly on the track. Hundreds of passengers participated in it. The agitation started for some time but finally the agitation was called off with the intervention of railway police and officials.
Memo Local was down for some time due to technical reasons. Then the public relations officer of the central railway. K. Jain gave
Increase memo local round –
Passengers have often requested the Railways to increase the number of local trips on the Vasai-Diwa-Panvel route. But no action was taken. During the recent agitation, passengers have once again demanded that the trip on the Vasai Diva route should be extended considering the inconvenience to passengers on this route.