ThePipaNews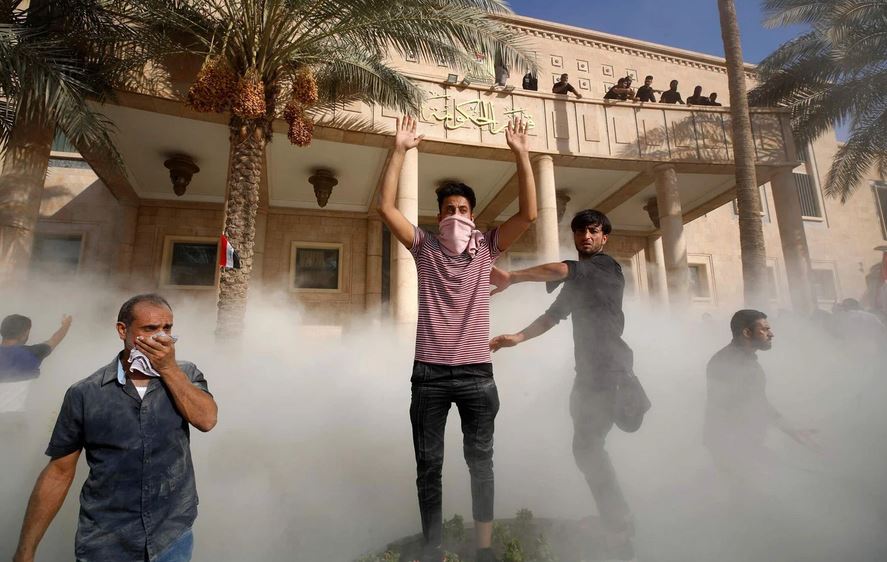 BAGHDAD: (Web Desk) Riots erupted in the country after Muqtadi al-Sadr, head of Iraq's al-Sadr Party, announced his retirement from politics.
Muqtadi al-Sadr announced on Twitter to withdraw from politics and close all political offices associated with the presidential movement.
Following Muqtadi al-Sadr's announcement, his supporters began protesting in the capital, Baghdad, and angry demonstrators crossed the Green Zone security corridor to enter the presidential palace and other government offices.
Protesters also tore down security pillars around Rashtrapati Bhavan.
According to reports, Moqtadi al-Sadr's supporters entered the presidential palace, suspending government activities and suspending government meetings held at the presidential palace.
The riots spread to Baghdad as well as other cities, after which a curfew was imposed across the country, and the curfew will come into effect from 7pm local time.
On the other hand, eight people were killed and 19 protesters were injured in clashes between security forces and protesters in Baghdad's Green Zone.
According to reports, angry protesters attempted to storm the Defense Ministry building, upon which security forces opened fire to stop the protesters.
It is to be noted that Muqtadi al-Sadr's announcement to withdraw from politics comes at a time when political deadlock continues after the elections from last year and political parties have joined forces to form a coalition government.
Muqtadi al-Sadr's party won the most seats.