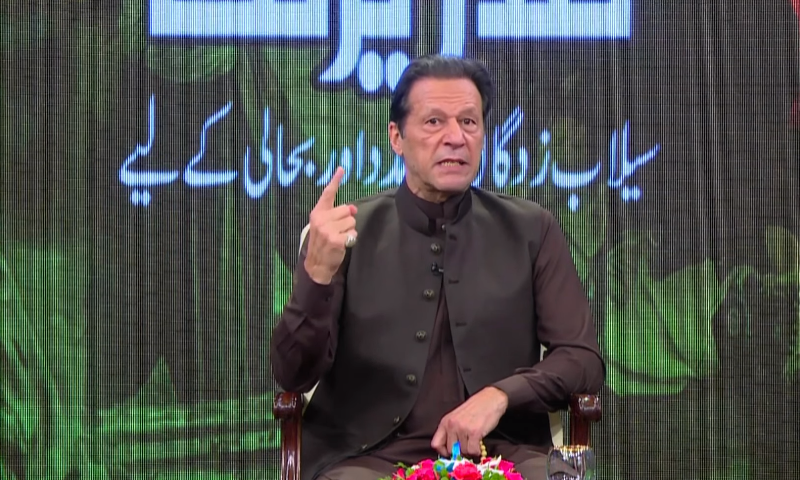 ThePipaNews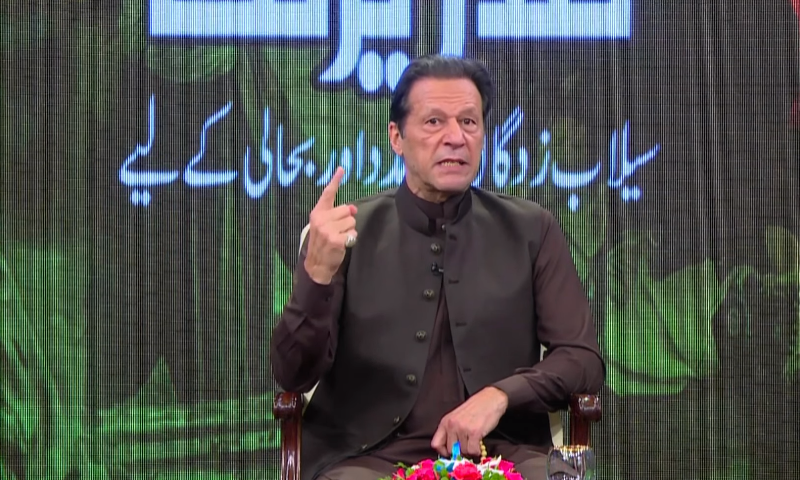 ISLAMABAD: (Web Desk) Pakistan Tehreek-e-Insaf chairman Imran Khan's telethon transmission raised over Rs 100 crore for flood relief.
Punjab Chief Minister Pervez Elahi, Khyber Pakhtunkhwa Chief Minister Pervez Elahi, Gilgit-Baltistan Chief Minister Khalid Khurshid and Azad Kashmir Prime Minister Sardar Tanveer Ilyas took special part in the telethon.
On this occasion, former Prime Minister Imran Khan appealed to the nation for help, saying that it is a difficult time for Pakistan due to floods, the loss is more than 1000 billion rupees. Help people generously.
He said that the money received from the telethon will be spent across the country, Sania Nishtar has been appointed as the head of the flood relief fund, the money received will be spent under the leadership of Sania Nishtar.
Imran Khan said I am the most fund raiser in Pakistan, I have been raising fund for last 30 years.
He said for the victims, take their essentials at this time, managing cash is very difficult, let the youth be part of our Tiger Force, the government does not have enough people to support everyone.
He also said that volunteers will be needed to help the victims. Earlier, people used to gather at one place, now I will create a control room and give instructions to everyone in the area.