ThePipaNews
Lucknow: After Ghulam Nabi Azad left the Congress, new debates have started in various states of the country about the future of the Congress, the formation of a new party and the political strategy of Rahul Gandhi. The current General Secretary Khawaja Ahmed Hussain. And West Bengal Pradesh Congress Committee spokesman, leading leader, author and intellectual, said that there was no such hope from Ghulam Nabi Azad, the veteran serious Congress leader of independent India, Ghulam Nabi Azad, broke away from the Congress. sad to be
Expressing his views on the distant past and the recent past, Khawaja Ahmed Hussain said that late Prime Minister Indira Gandhi raised him from a village in Kashmir and made him a national leader, then an MP and president of the Indian Youth Society in 1980. Congress. Almost all Congressmen held ministerial and party posts in the Prime Minister's cabinet. Rajiv Gandhi gave him the chance to become the Chief Minister of Kashmir and Sonia Gandhi made him the Leader of the Opposition in the Rajya Sabha. Ghulam Nabi Azad was also always committed to his ideals and loyal to his team. So what made them take such a big decision?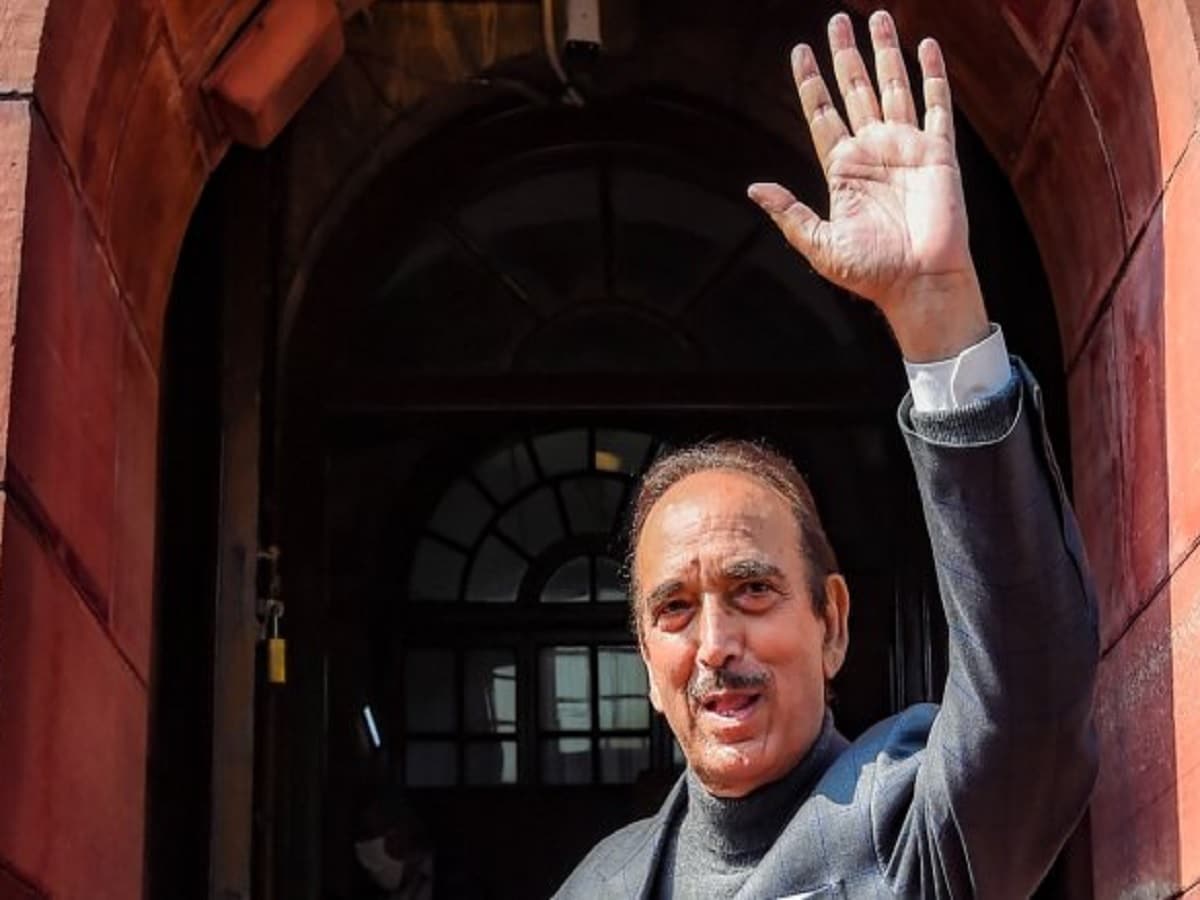 Congress leader Khawaja Ahmed Hussain said that there was no such expectation from Ghulam Nabi Azad, Independent India's serious Congress leader Ghulam Nabi Azad's decision to leave the Congress is sad.
Expressing his personal opinion, he said that Golam Nabi Azad is currently at the end of his life. Your popularity and acceptance has not diminished. But in this heartbreaking decision, Azad Sahib would have fallen not only from the eyes of Indians but also from his own eyes, lust and cruelty make a man fall from the eyes of the world. The time has come for the Congress to stand by its sacrifice, at a time when Ghulam Nabi Azad left Mir Zafar like Siraj-ud-Daula to side with his benefactors.
Also read this.

Khawaja Ahmed Hussain said, today the spirit of Indira Gandhi and Rajiv Gandhi may be saying Azad sir, at that time my children needed support, can you take such a decision about your children? Not only Khwaja Ahmad Hussain but many other responsible leaders are giving absent advice to Ghulam Nabi Azad that sooner or later he should answer his conscience and Soniaji and Rahul Gandhi and Priyanka Gandhi. And sit with other Congress leaders, you have. Rajiv was a close and true friend of Gandhi, so as not to be disgraced in the eyes of the world.
After this whole incident, an important question is whether the advisors are aware of all these political situations and context, in front of which a leader like Ghulam Nabi Azad has to take this decision, right or wrong. Time will tell, but the move has added to Congress' anxiety and casts yet another question mark over Rahul Gandhi's political acumen.
First read Urdu news on News 18 Urdu, breaking news in Urdu. Read today's latest news, live news updates, most trusted urdu news, on news18 urdu.com, know all details related to your state, country and abroad and especially middle east, entertainment, sports, business, health, education and employment. . Follow News18 Urdu on Twitter, Facebook, Instagram, YouTube, DailyHunt, ShareChat and Quoap.