ThePipaNews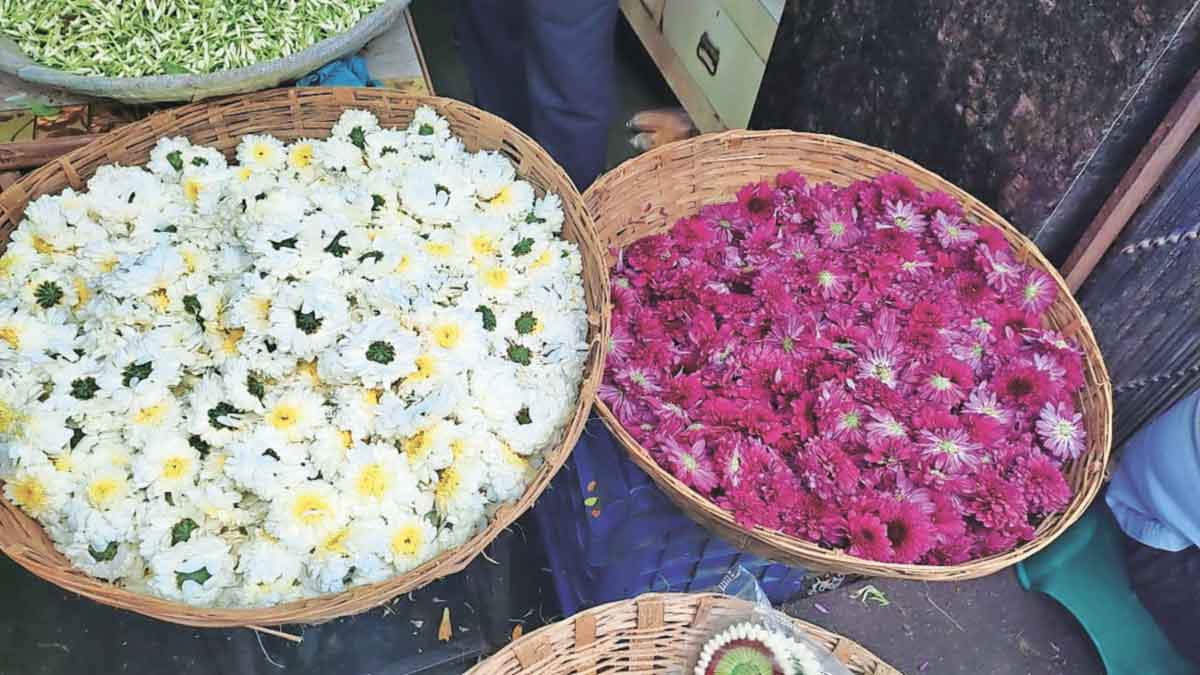 Kalpesh Bhair, People
floating : As Ganeshotsav is just two days away, the demand for flowers has increased. This year the price of flowers has increased by 40 to 50 percent. Due to these prices, the citizens have suffered greatly
floating, in the western part of the Virar region, flowers are grown in abundance. The flowers blooming in these gardens are taken by farmers and traders to Mumbai's Dadar market. Every day more than 1000 kg of flowers are sold in this area. Flowers from this region are in high demand in the Dadar flower market during the festive season. These include different flowers like mogra, chafa, marigold, jasband, shebanti, gulab. In the last two years, due to the Corona crisis, we did not get the desired market. Florists said that this year, as all the restrictions have been relaxed, the markets are also crowded. Flowers are used for carrying the deity, pylons and other decorations during Ganeshotsav. Therefore, as the demand for flowers increased in the market for two or three days, their prices also increased. Mogra, which was sold at Tk 250 to Tk 300 per kg, has started selling at Tk 500 to Tk 600 per kg.
In the month of Shravana, it is believed that the best price of flowers will be available, but still the price of flowers is low in the market. A flower seller named Kiran Patil said that the price of flowers has been increasing since the two days of Ganeshotsav.
The stock of flowers is also better this year than last year. And its demand is also good. It will be a big relief if the price of flowers remains the same till Ganeshotsavam. – Bhushan Bhair, Vasai is a professional flower grower.
Estimated rate of sale of flowers
Flower initiation rate is growth rate
160 rupees per hundred rupees 250 rupees per square
Jaswand Rs.80 per hundred Rs.150
Marigold Rs 40 per kg Rs 60-70 per kg
Shevanti Rs 120 per kg Rs 160-180 per kg
Mogra from Tk 300 to Tk 500 to Tk 600 per kg
Rs 160 per hundred increased to Rs 300